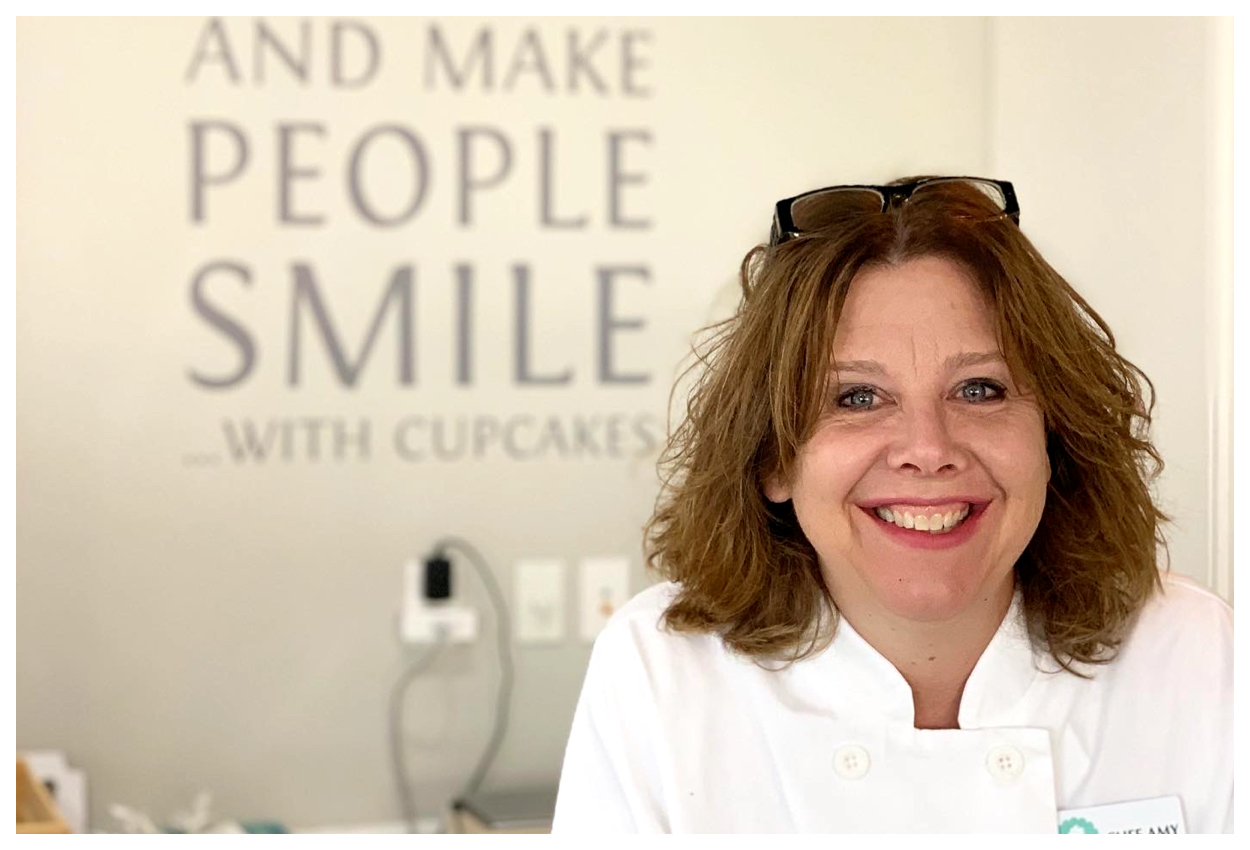 We've been working on some big things behind the scenes, and are pleased to make two BIG announcements!
First off, we are pleased to announce the addition of the legendary Chef Amy to our team of Sweet Chefs! Chef Amy joins us as Director of Operations and between her organizational leadership and creativity, our team is ready for some pretty "sweet" things ahead. Look for enhanced menu items. An expanded line of cakes. Specialized Limited Availability offerings during the holiday seasons. And an elevated experience every time you visit our store.
Next, we are so pleased to announce the acquisition of Johnke Farm Soy Candles. I have worked with Jennifer for the past few years with the creation of our Oh My Cupcakes! line of hand-poured scented home candles. As Jennifer and her husband Del move towards new chapters in their lives, they reached out about the possibility of Oh My Cupcakes! taking the reins on the company. The candle company will be renamed and rebranded to reflect the Oh My Cupcakes! family of brands.
Chefs, candles, cupcakes, Oh My! We're blessed to be a part of "what's next" as Sioux Falls continues to show resilience, love, and continued care for our neighbors.
With blessings and gratitude,
Melissa and the Cupcake Ninjas