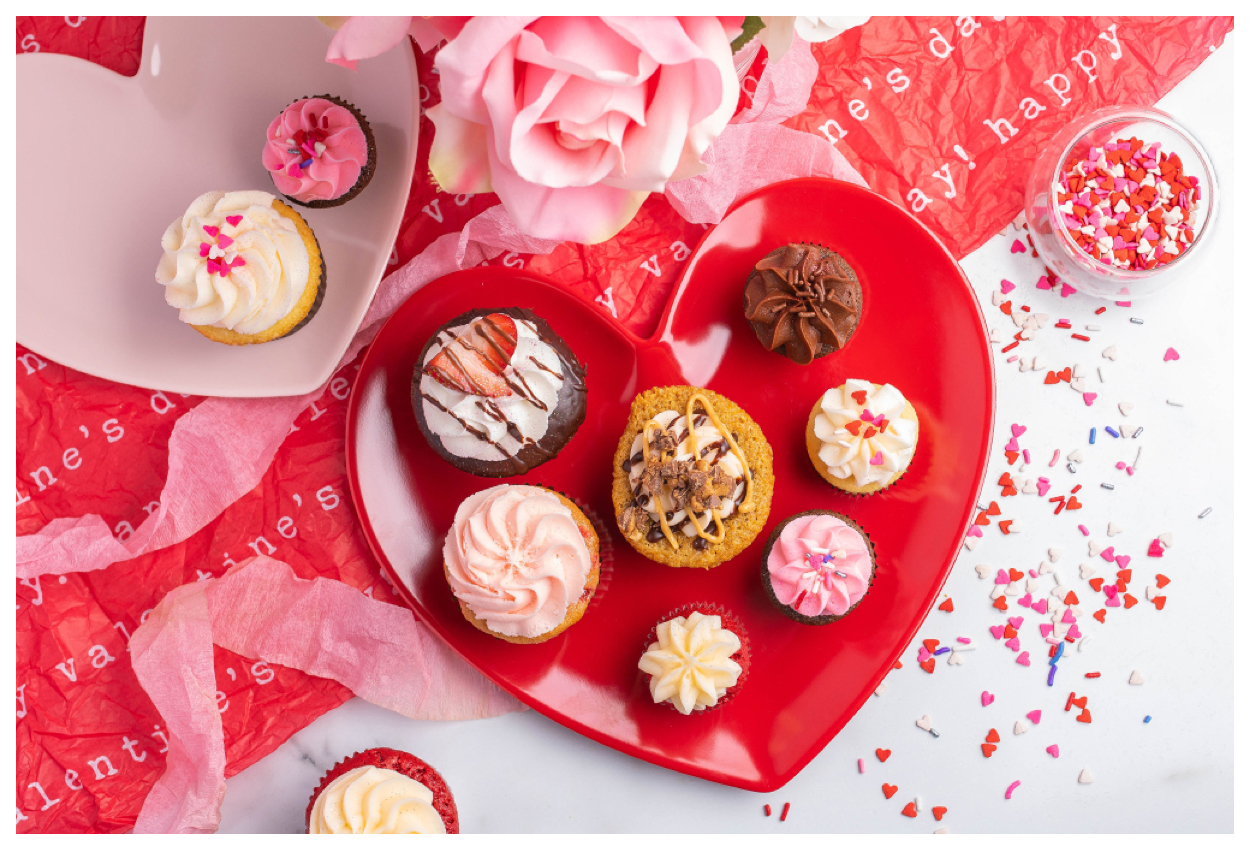 Often, we are asked the question, "What's your busiest time of year?" Well, it's right around the corner, and we're prepping like Santa and his elves before Christmas.
Our single busiest day of the year is Valentine's Day. When we say we're all about creating special moments for people? Well, this day is one of the *most* special. Our prep looks a little like this:
Before Christmas: Brainstorm flavors and packages, finalize our special Valentine's menu.
Mid-December: While most people are thinking Christmas, we're working with our clients to finalize details on special promotions where they celebrate THEIR clients. (I'm looking at you, Tyler Goff Realty!) We're also cutting ribbons for common box sizes, and making sure all seasonal ingredients are ordered so we won't have any unforeseen surprises.
Early January: We begin folding extra boxes and stacking them into a Sears Tower-like stack in the office. (I should take a picture and show you guys someday soon, it's something to see!) We meet with web team to determine a realistic product launch date, and we begin working together on the action plan. (You guys, I have to praise our web team at Fused Interactive. They are the BEST, and always bring great ideas to the table in addition to hearing about our goals for the holiday. They do SO much behind the scenes to make sure our website is attractive, interactive, and easy to navigate. We ❤ them.)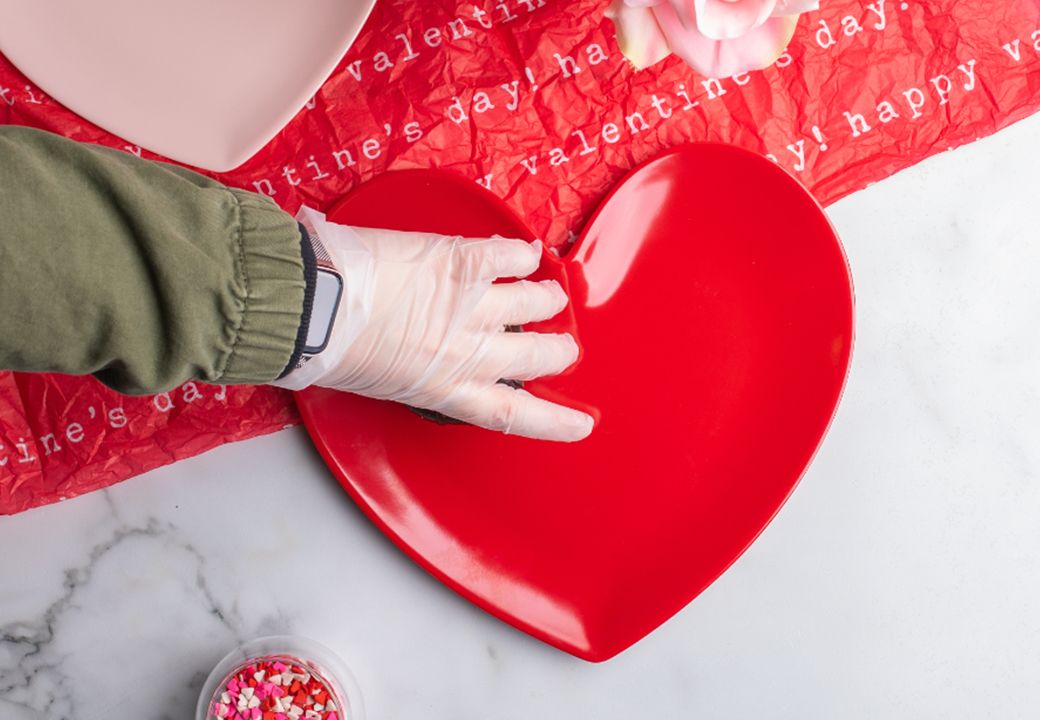 Mid-end of January: Now's the time we get the entire team up to speed on any upcoming client arrangements they need to be aware of, and we all start thinking in pink, in LOVE, and of course, in Chocolate Covered Strawberry cupcakes. We chop up the peanut butter cups for the tops of the Peanut Butter Cheesecake, and before we know it, it's here!
February: The first few days of the month drag by slowly. We've had our head in the game for so long already, but there isn't really anything happening yet, you know? Orders begin trickling in online, and we get a precious few "plan ahead" type people who get their plans made well ahead of time, but there's there's that inevitable period of time when we honestly think, "Don't people like us anymore?"
But then. THEN . . .
Then the phone begins ringing off the hook. And email inquiries come in. And the orders stream in more frequently, until finally the few days before Valentine's Day, our Cupcake light (signaling a new order has come in) lights up so often it looks like a strobe light. In short order we fly from "doesn't anyone like us anymore" to "how in the world are we going to make all these cupcakes???" Everyone shifts into a state of focus like a football player in playoff season. The mixers are going nonstop, making fresh buttercreams in the days just before the big day. We're deciding what things East Tenth can make, and which ones Bridges can make, and how we can work most efficiently. We've learned a lot over the years, but NEVER do I think we've got it all figured out! Haha When we do run into the inevitable bumps in the road, we like to think of them as learning experiences, and to keep moving forward.
February 14th: Our teams begin anywhere between midnight and 2 am. We alter our menu for the big day, and we also alter our workflow from how we do things on a regular business day. If you could see into our kitchens, you'd see a team of Cupcake Ninjas working at top speed, but also baking with focus and excellence, because we know you trust us to bake your order with love. Occasionally you'll hear someone bust out into song. Sometimes you'll hear uproarious laughter. We really do love working with one another each day, and today is no different.
Out in our lobby Order Pickup areas, we are packaging each order carefully and navigating delivery routes. We rely on tons of delivery volunteers on Valentine's Day. With over 100 deliveries (!!!) in that one day alone, we couldn't do it without them. We couldn't do it without our teams of Cupcake Ninjas who work so hard to make this day happen. It is a team effort in every sense of the word, and no one role is less important than the next. We couldn't do it without prayer, and without God watching over us and giving us the ability to accomplish the seemingly supernatural in just a few short hours.
And you know what? We couldn't do any of it without you. Or at least, we wouldn't have to, or want to! If it weren't for you, we'd be sitting around twiddling our thumbs on Valentine's Day, instead of delivering dozens of smiles, frosting, and JOY. We love the buzz of Valentine's Day each year. We love the hubbub. And we love doing it all so you can share the cupcake love with those who are most special to you.