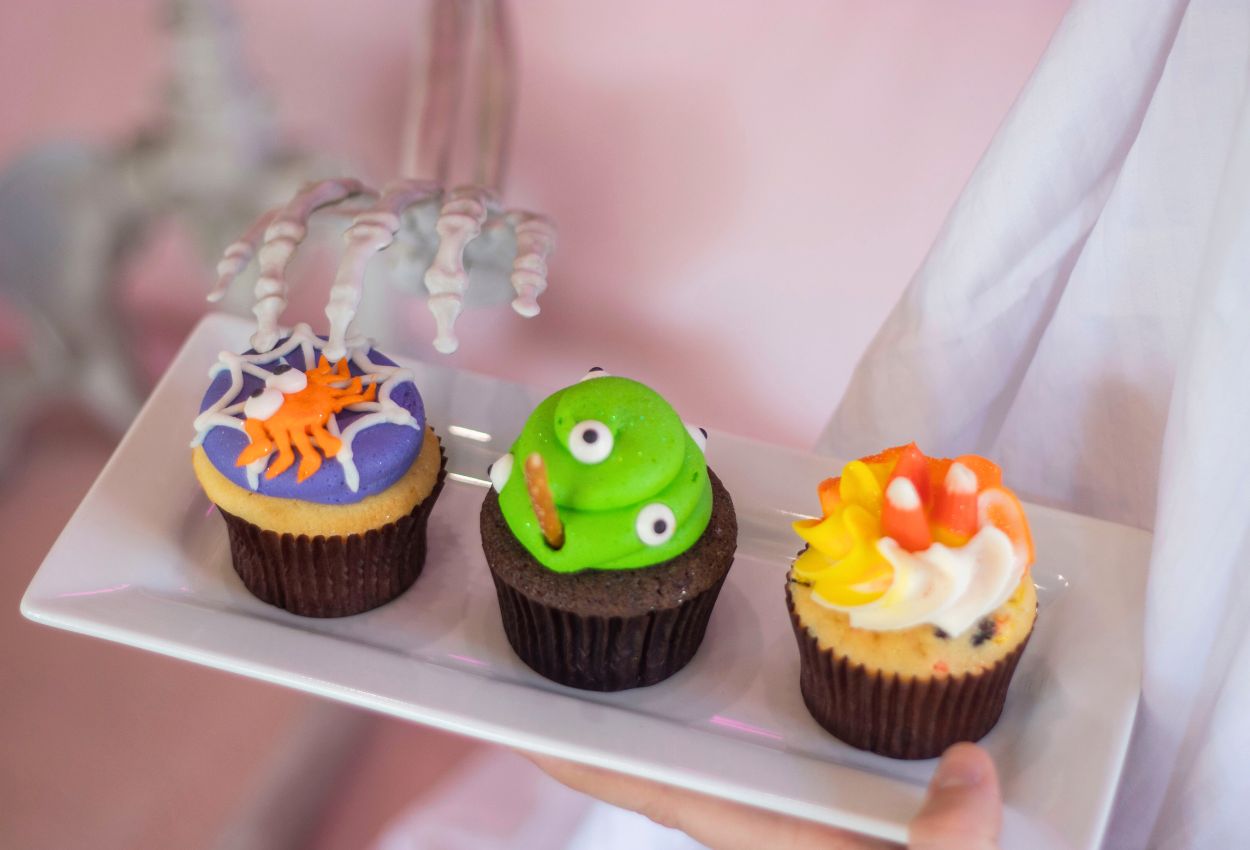 The Cupcake Ninjas were absolutely blown away by the creativity in all of this year's Halloween Cupcake Design Contest entries.
So much so that we found it too difficult to select just ONE winner from the 60+ designs, so we chose three.
Congratulations to:
Charles H., who cooked up the Candy Cauldron
Dehlia B., designer of the Spooky Spiders
Zoey I., creator of the Candy Corn!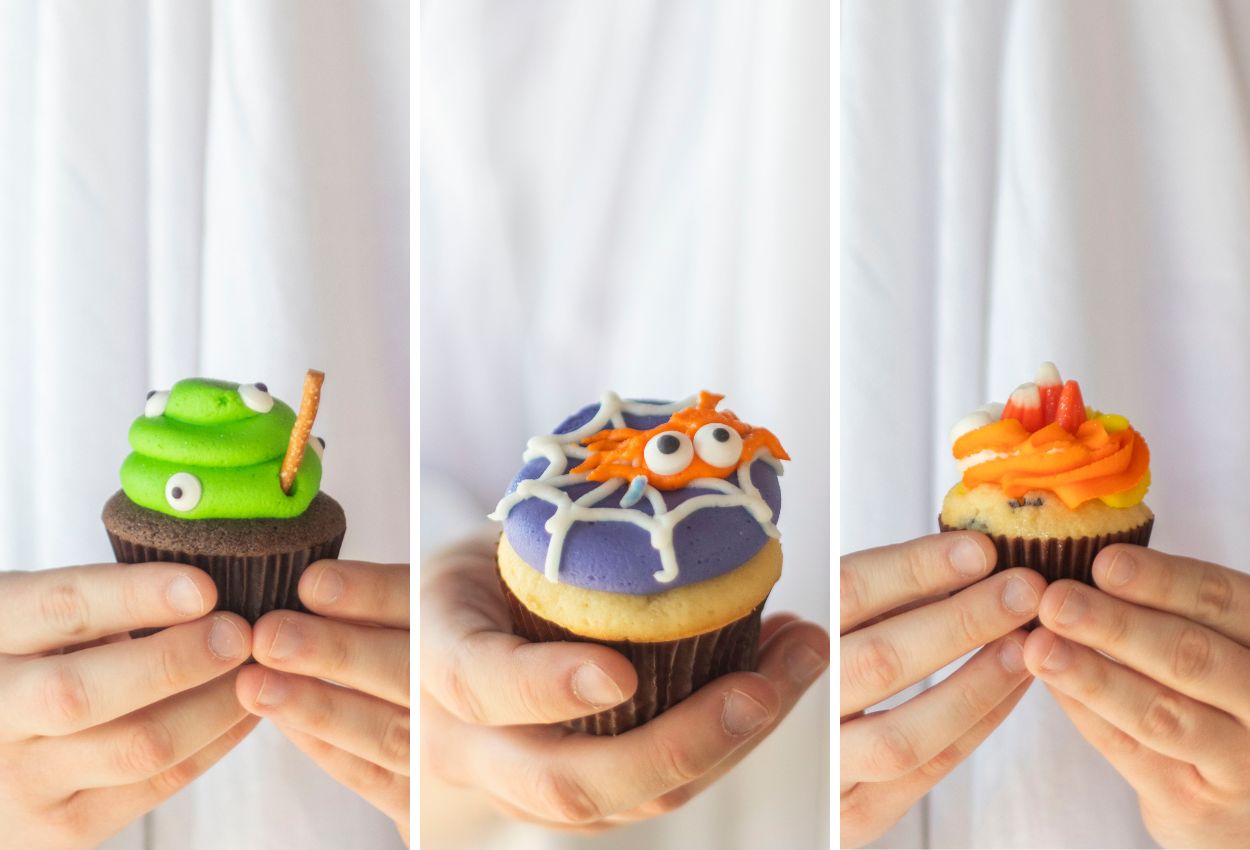 The winning designs are be featured in our Spooky & Sweet Dozen. You'll get four Standard size cupcakes in each design.
This special package is available for pre-order now and can be picked up or delivered between Oct. 27 - Nov. 1.