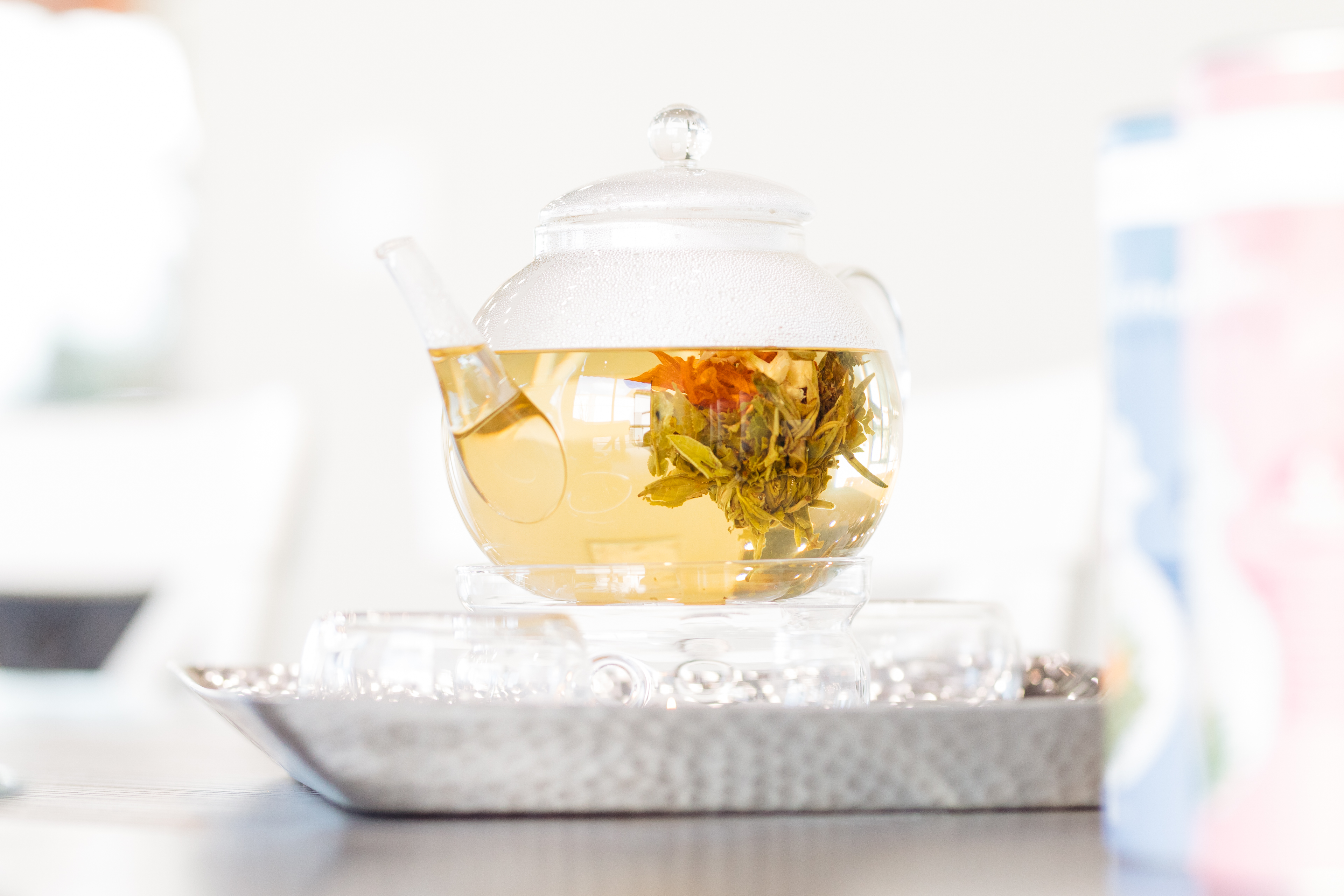 The sweet things in life are meant to be noticed. Taken slowly. Savored. That's why each of our baked-from-scratch cupcakes are created with love, time, and attention. It's why our two Sioux Falls Cupcakeries are designed with the utmost thought to guest-service and aesthetic. It's about the experience, from first impression to the last little crumb you pick up with your fingertip and dot onto the tip of your tongue, close your eyes, and enjoy. We want you to stop for a few moments, to breathe, and to reflect on all the good in this world.
With those slowly savored experiences in mind, we've searched the world over for something that would properly accompany your baked-with-love cupcakes and bring delight to your soul. We looked for something that would cause you to pause and spend a few minutes in wonder. It's why we are pleased to bring to you our newest in-store experience: Blossoming Tea at Oh My Cupcakes!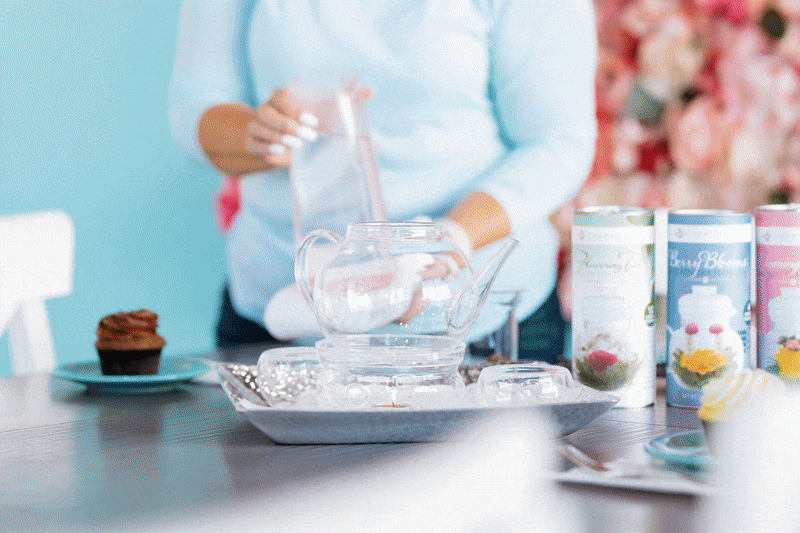 Blossoming Tea is tea service for 1-4 people and is offered daily beginning August 1st in both of our Sioux Falls locations. Choose from three varieties: Berry Blossom, Rose Blossom, or Green Blossom. A delicate glass teapot is brought to your table and served on a silver tray for you and your guests. As you enjoy your cupcake and conversation, you'll be enchanted as you watch the tea blossom unfolding before your eyes. As the tea steeps, a flower is revealed. The fragrance (especially the Berry Blossom!) is divine.  In five to eight minutes, your tea is ready to pour and your senses are engaged. Sipping the tea slowly? That's the sweet reward.
Breathe in life's sweet fragrance. Stay a while, and reflect on time shared with friends. Taste all that is good.
Blossoming Tea, only at Oh My Cupcakes!