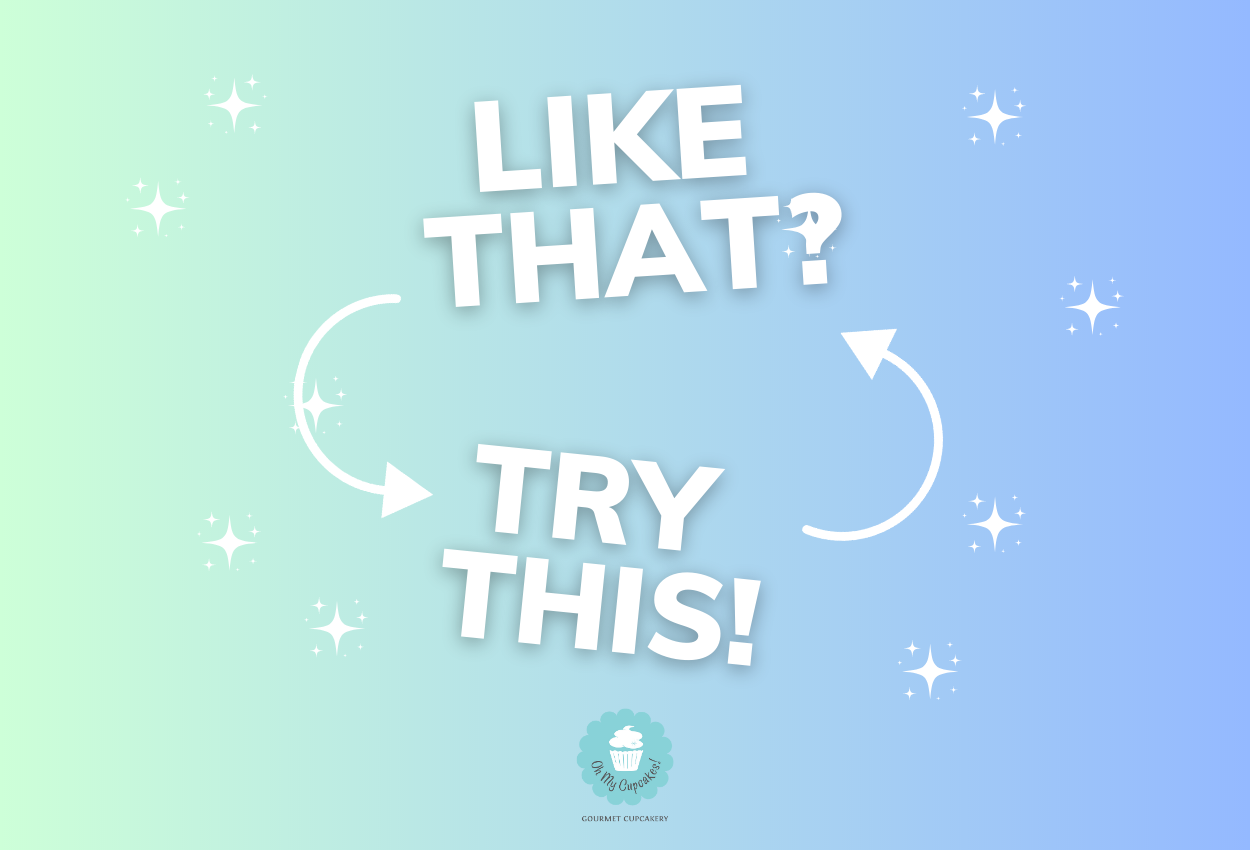 Did your favorite cupcake go on summer vacation, and now you're not sure what to order instead? We can help!
Our Cupcake Ninjas put their heads together to create this handy guide to help you find a new flavor for you!
Like Caramel By The Sea? Try ...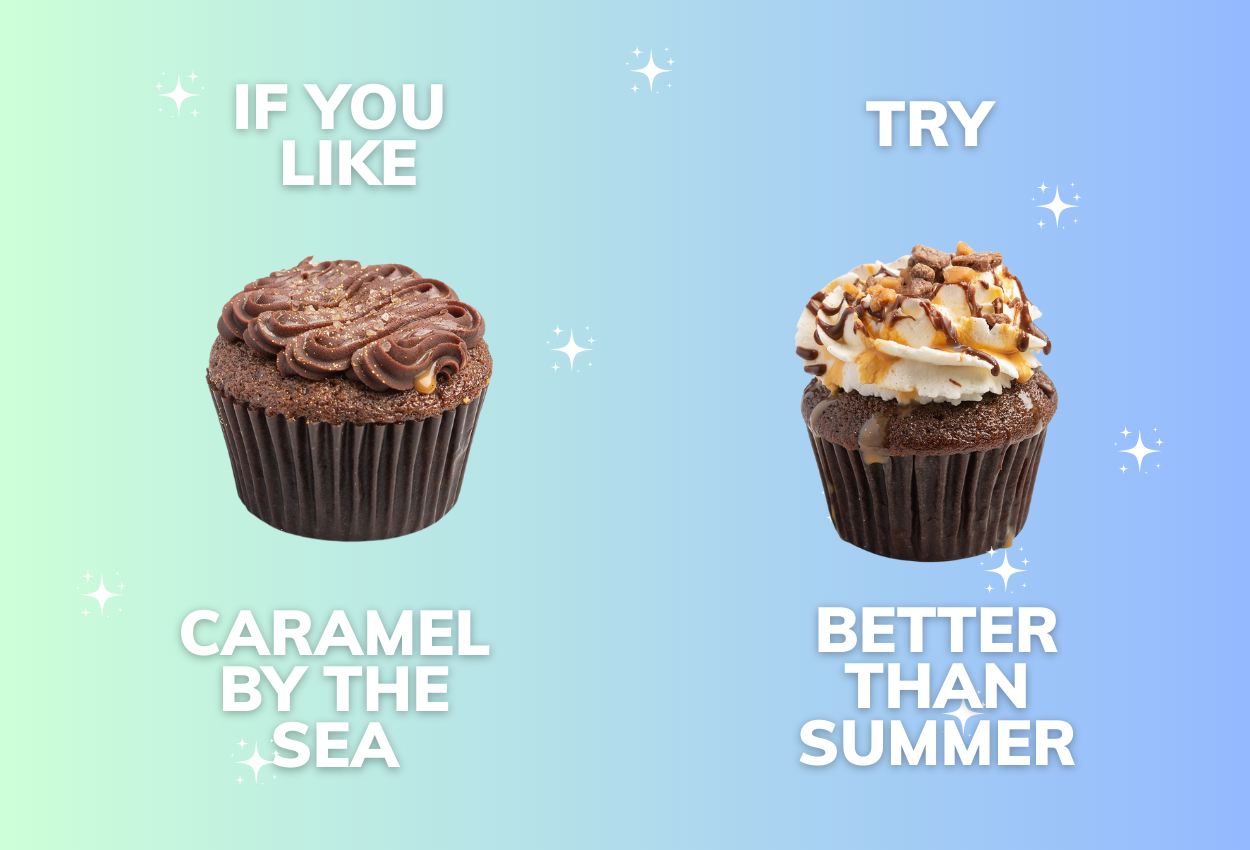 We suggest: Better Than Summer
Why? If you want chocolate cake, Better than Summer offers the perfect balance of chocolate and salted caramel.
Like Cotton Candy? Try ...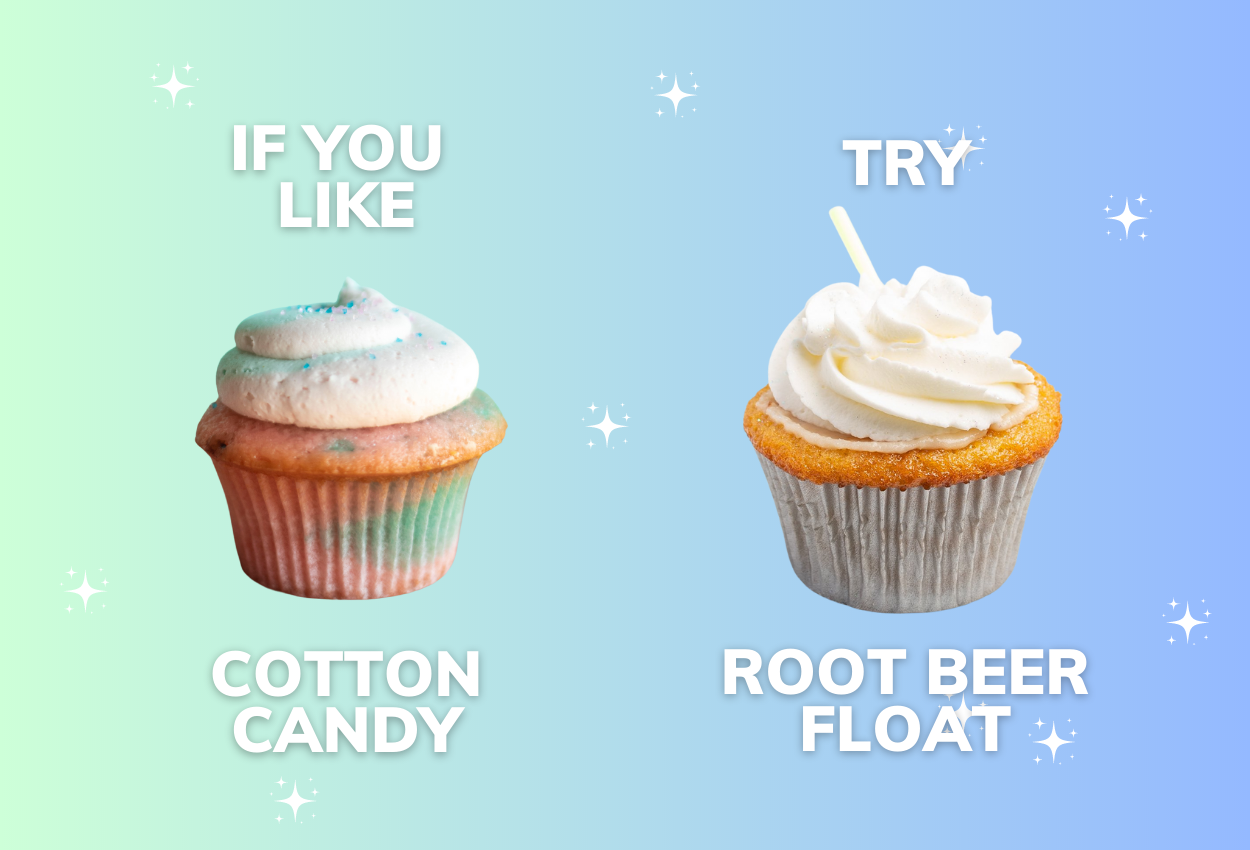 We suggest: Root Beer Float
Why? If you want a taste of nostalgia that will bring them back to their childhood years, Root Beer Float is a no-brainer.
Alternate suggestion: Caramel Hot Fudge Sundae is available in August only.
Like S'mores? Try ...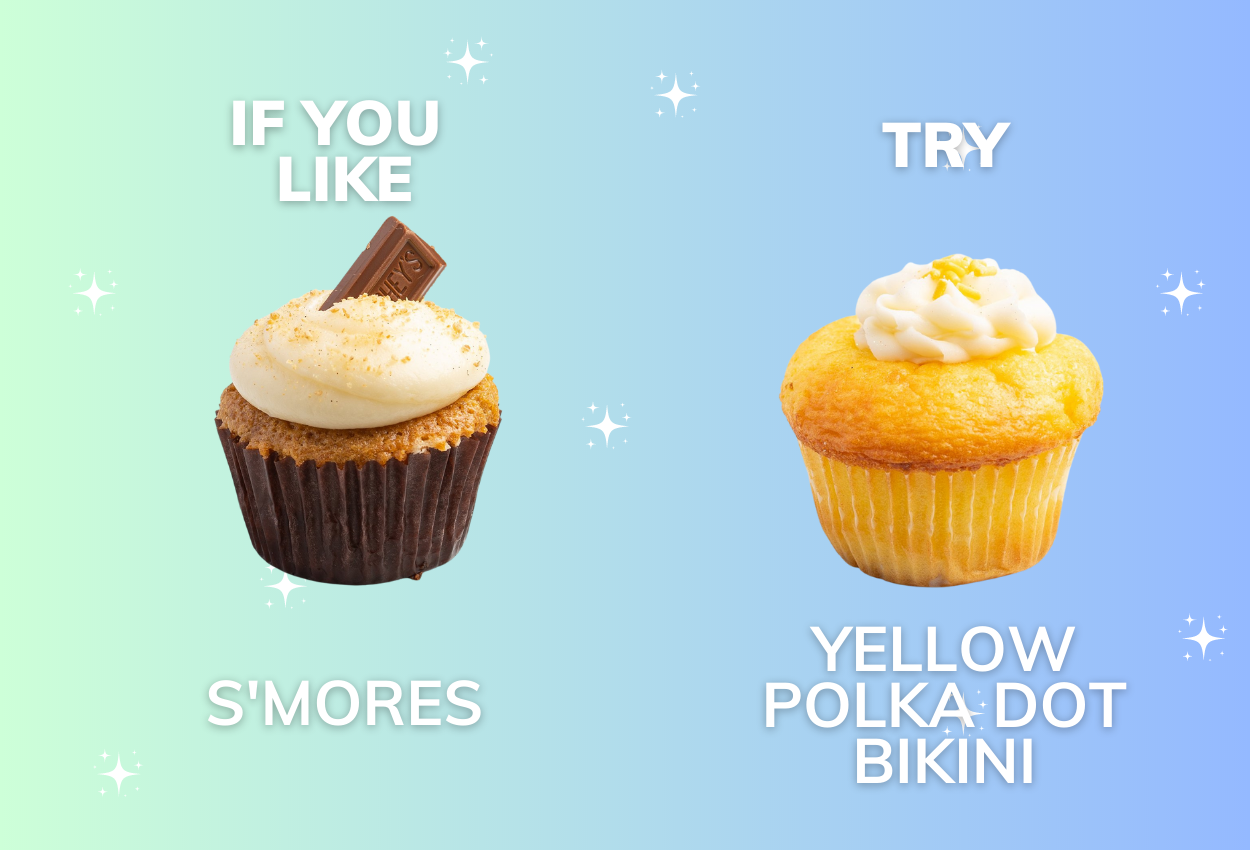 We suggest: Yellow Polka Dot Bikini
Why? In a feel good, summery mood? Look no further than this staple.
Like Cookie Cutter? Try ...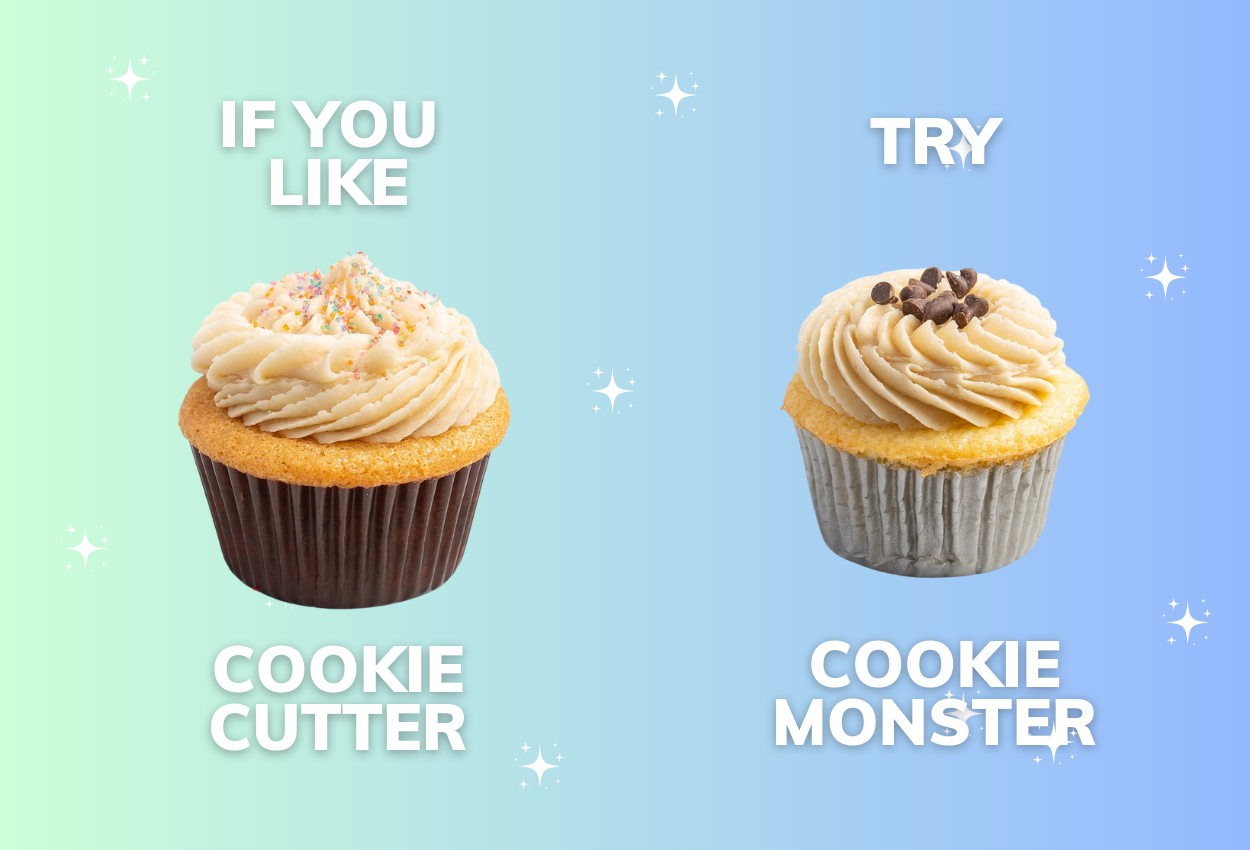 We suggest: Cookie Monster
Why? Both cupcakes use our signature Cookie Dough buttercream, but the Cookie Monster has an extra special twist inside in the shape of a ball of cookie dough baked in the middle!
Like Strawberry Fields? Try ...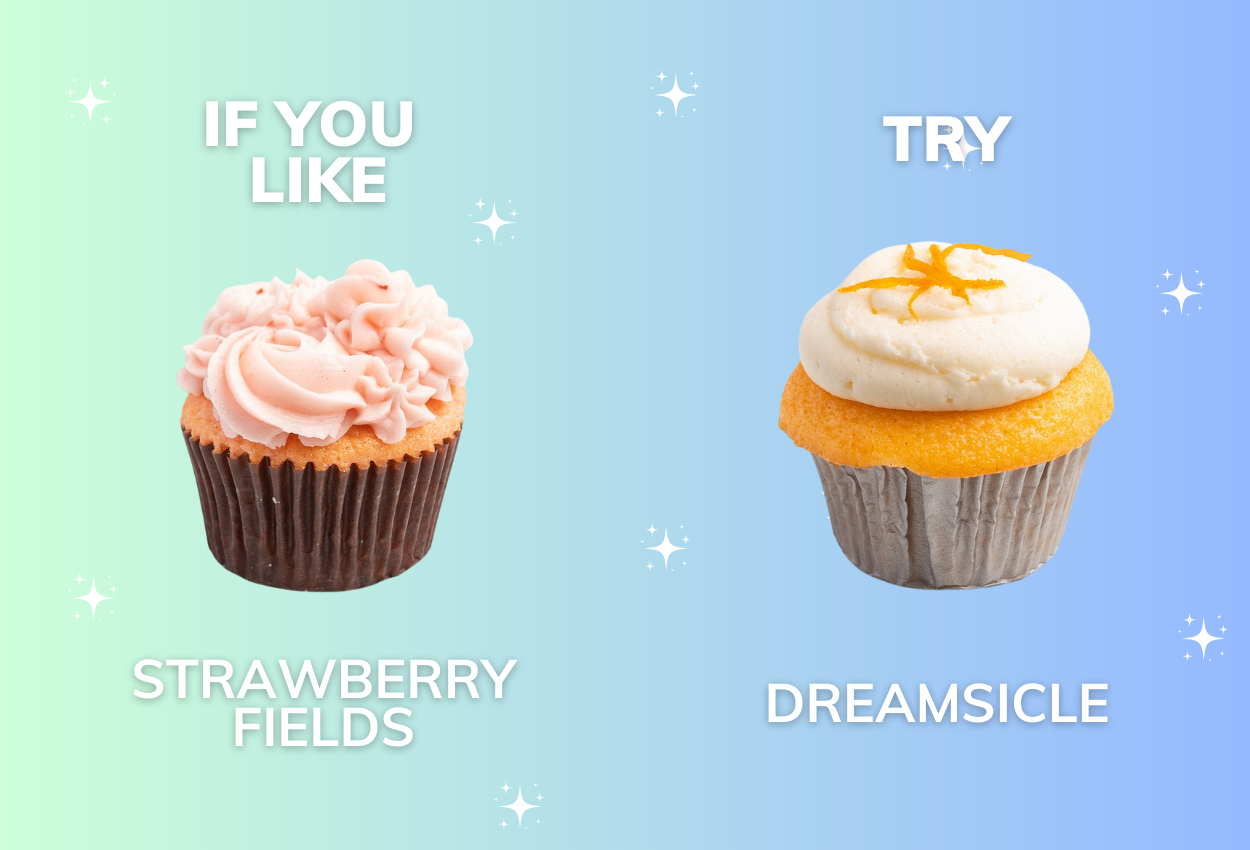 We suggest: Dreamsicle
Why? If you're looking for something that is on the fruity side, go for our Dreamsicle cupcake!It has a light and fluffy orange/vanilla cupcake and an orange cream cheese frosting with just the right amount of citrus flavor.