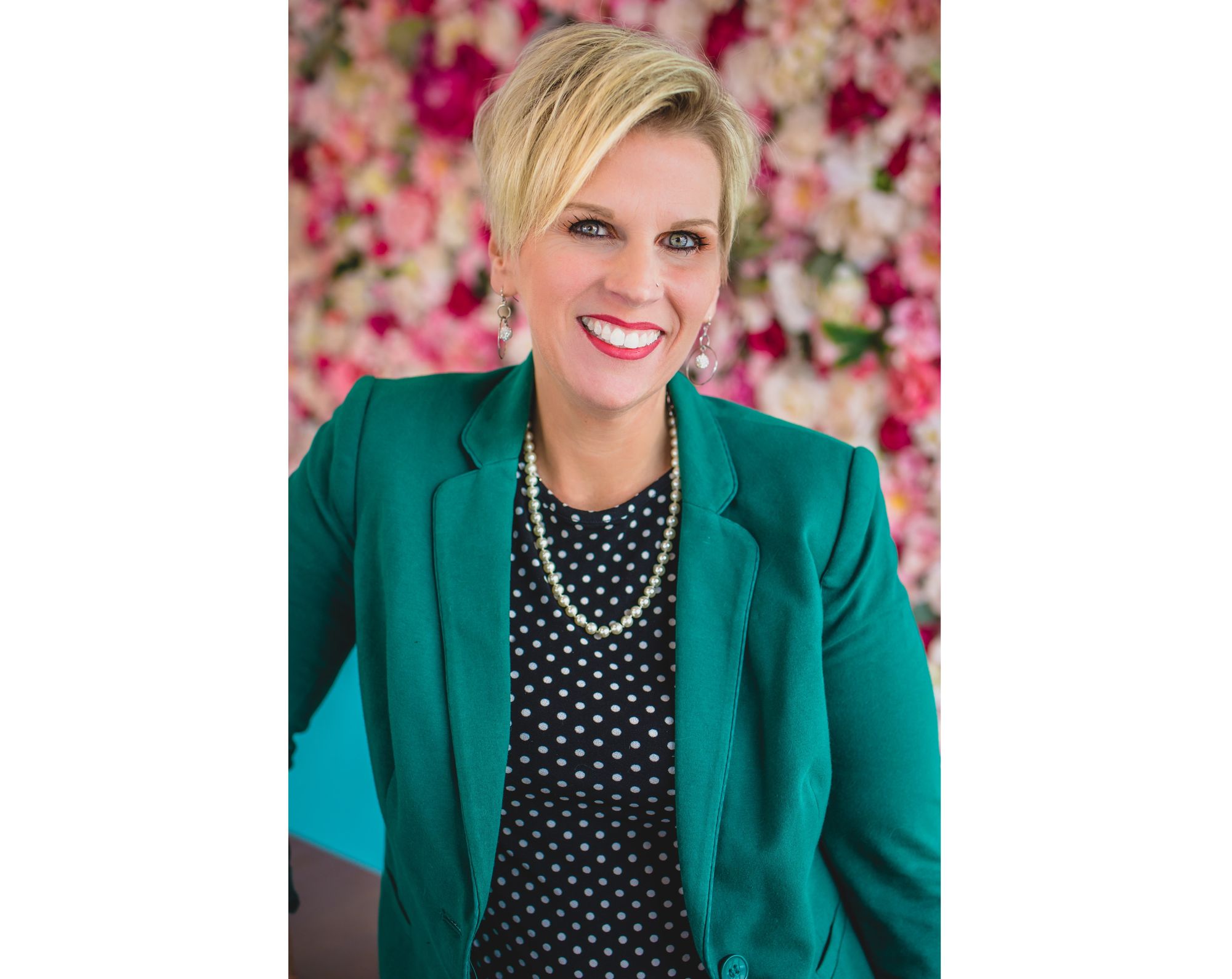 This post was originally published by Go Solo in April 2022
Interested in starting your own entrepreneurial journey but unsure what to expect? Then read up on our interview with Melissa Johnson, founder of Oh My Cupcakes?, Sweet Cream Candle Co, and Melissa J Creative, located in Sioux Falls, SD, USA.
What's your business, and who are your customers?
I am a joy-creator, a delight-inspirer, and a professional encourager. I am the founder and owner of a gourmet cupcake bakery named Oh My Cupcakes!, the founder and owner of a hand-poured soy candle company named Sweet Cream Candle Co., an author, and a public speaker. Our businesses shine love and inspire joy, and our customers are (primarily) women who appreciate life's little luxuries. We really seek to do self-care right for people by creating not just products but experiences, emotional connections, and moments of delight.
Tell us about yourself
I have a background in broadcast media and communications. In 2008, I left my long-term on-air career for a new role in women's ministry. Unfortunately, the organization I was joining went through some abrupt restructuring. The position I was coming into was eliminated before my first day. I had to think on my feet and make some quick adjustments. (Side note: I hustled through that time period like it was a piece of cake, but you should know it was painful and a time of deep hardship.) I had been researching this new trend in "cupcakeries" and was intrigued. At first, baking cupcakes was a hobby I was using to manage my stress. But then I became a little cupcake obsessed and put my last $67 into a checking account with checks that said "Oh My Cupcakes!" at the top. We started so very small, and nothing happened overnight, but today I'm happy to say we are a multi-location brand leader in our area and support 45 women (and a few men!) with the art that is cupcake baking.
My highest honor is being able to walk alongside the people who choose to work within our companies and be entrusted with their hopes and hardships. I am motivated to be my best because they bring their best.
I love nothing more than seeing someone come into their own strength and talents, so whenever possible, I like to spend one-on-one time learning what motivates people and makes them tick. I love to learn people's stories, so if I could be a "professional coffee talker," I'd probably do that!
On the guest-facing side, I love to hear stories of how something as simple as a cupcake or a lovely candle really made someone's day. There are a few things a cupcake can't fix!
What's your biggest accomplishment as a business owner?
I really appreciate the everyday opportunities to connect with people as much as the big accomplishments. I do love that being a business owner has exposed me to a variety of people I otherwise may not have met and propelled me into circles where I'm able to make an impact with my words. I serve on three boards, and being in a board room where life-impacting decisions are being made is an opportunity I don't take lightly. Similarly, being asked to speak on stage at conferences of all sizes gives me the privilege of using my experiences to help inspire and uplift others. How blessed am I? What even is this life?
What's one of the hardest things that come with being a business owner?
I count people as both the greatest success and the deepest sorrow. We are a family, and I believe in deep and authentic relationships at work. It's incredible when you see someone take what they've learned and fly with the power of their own wings, but it's so painful to see them leave the nest and to know that there will be an empty spot where they once were. No matter what anyone says, people are not replaceable. Each instance of turnover has left both a kiss of gratitude and a bruise of loss on my heart. The more years have gone by and people that have come and gone, the harder it has become not to build up walls of protection around that place inside of me that loves people.
What are the top tips you'd give to anyone looking to start, run and grow a business today?
Understand your why. You will get tired. You will get burned out. You will get hurt. Put a foundation of values under your business, and then when things get tough, you'll be able to run things through the lens of values to remember why you do what you do.
Do one thing every single day that propels you closer to your dream. It doesn't matter if it's a small thing or a big thing, so long as you are working on it every day. Consistency is what gets results.
Understand that relationships are your greatest asset in business and life. Business travels through storytelling, so the experience you leave people with (particularly if they feel you've made a mistake or wronged them somehow) is the story that will be told over and over. Nobody is perfect, and we all make mistakes, but it's what we do with those mistakes, the level of accountability we take for them, and how we make up for them that makes all the difference in how our customers view our business. Bad guest service stories can be turned into good stories that end up serving your business well if you handle them with care.
Is there anything else you'd like to share?
No matter how tempting it is to build up walls when you get hurt, keep believing the best in others. We are all circling in our own universe. Most of the time, the actions of people you encounter are not a reflection on you but rather on the other person, and whatever lived experiences they carry with them into this moment. Do your best, and assume that others are, too.