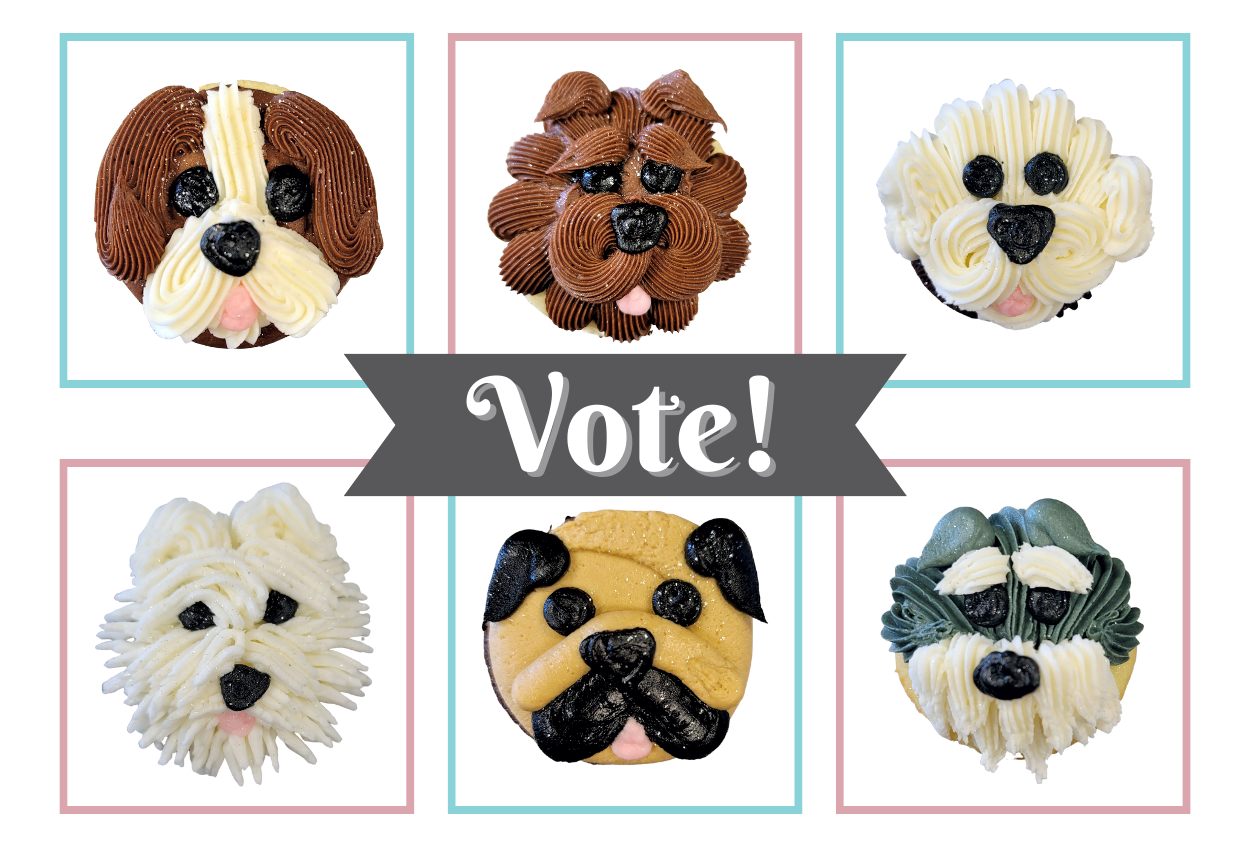 National Dog Day is celebrated each year on August 26th. This year, Oh My Cupcakes! is bringing back our wildly popular National Dog Day 6-Pack, but with a new twist.
When we introduced them in 2022, we featured six different exquisitely detailed dogs in each package.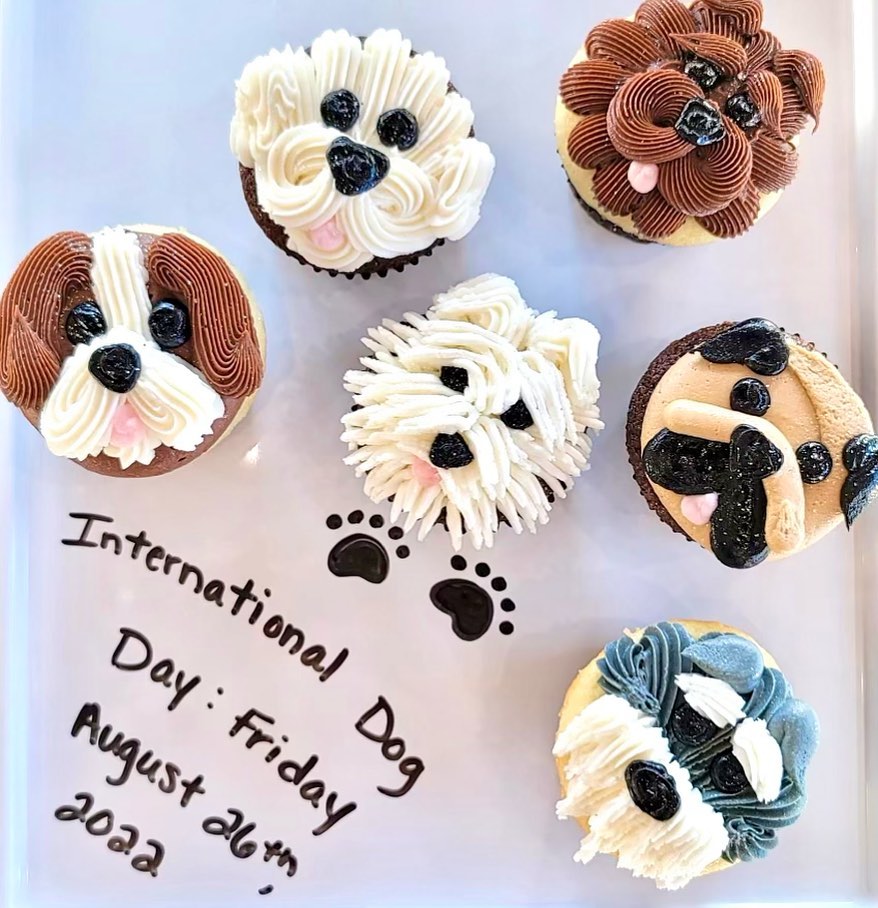 This year, we need your help choosing which cute creatures to feature.
Through Aug. 22, 2023, you can vote for which pups make it into the package! You'll find the official ballot a little lower on the page.
Select two of your favorite designs from last year, PLUS suggest a new breed we should make this year!
Each package will include 3 dog designs in the following flavors:
2 chocolate cupcakes
2 vanilla cupcakes
2 vanilla almond standards
6-packs can be pre-ordered here. Individual cupcakes will be available first come, first served on Saturday, Aug. 26, 2023 only.
To thank you for your help, we'll be giving away one 6-pack. To enter, share your email address while voting (but you can *definitely* vote WITHOUT sharing your email address)!