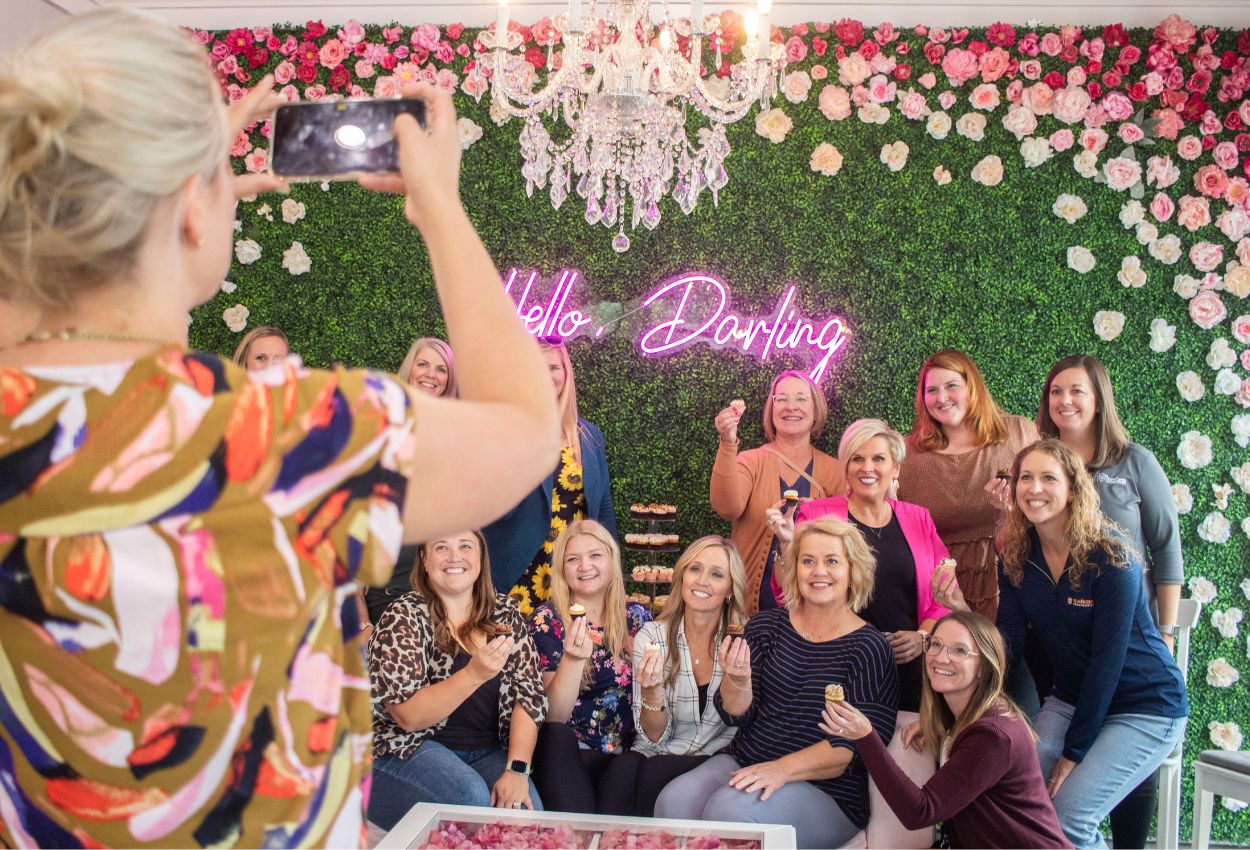 Not long ago, we showed pictures of the destruction of our beloved flower wall at our Bridges at 57th and Western location on our social media, and you guys, there was some serious outcry.
"What??? You're destroying the flower wall??? But why???"
Because. It was time for something new. And just you wait until you see what "new" looks like. Yep: we've got a new flower wall for your gazing/photo background/cupcake cheers-ing boomerangs, and we can't wait for you to see it!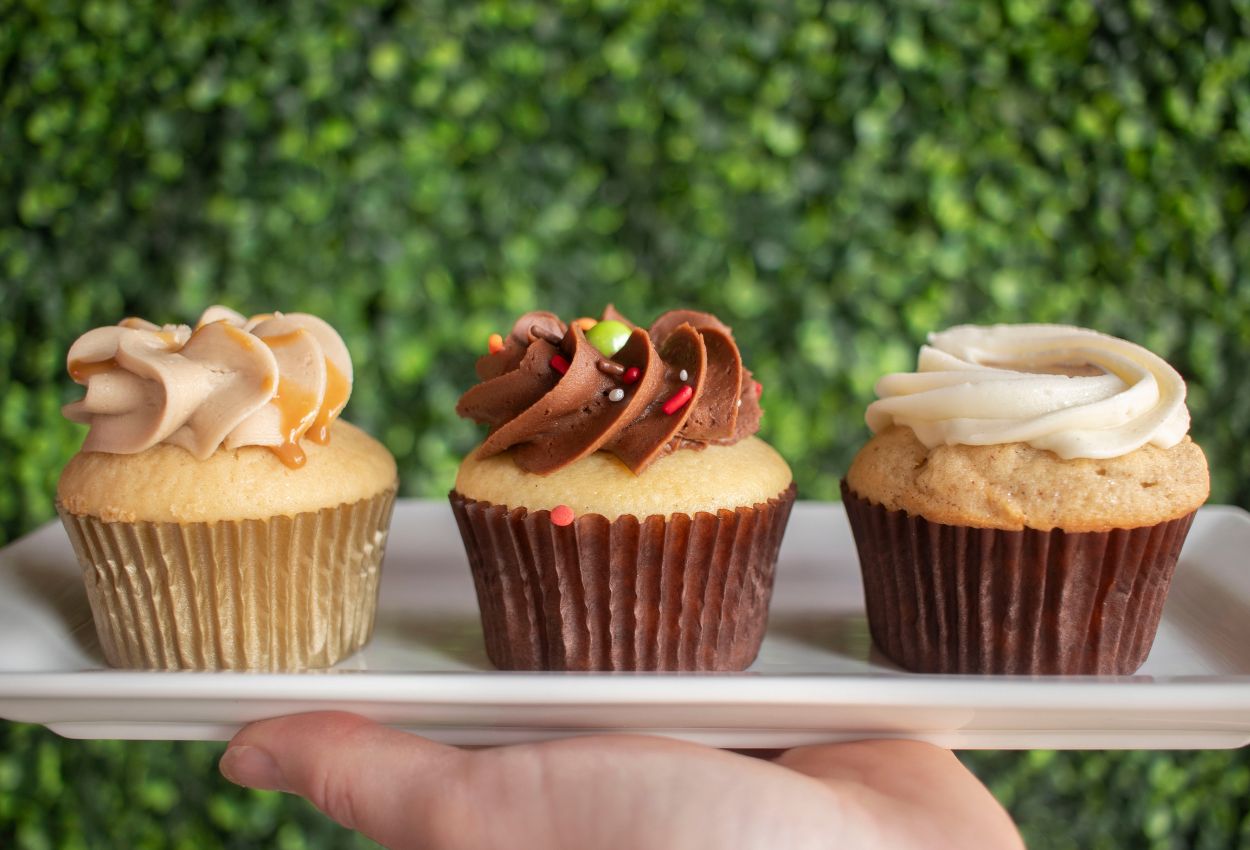 Since this is the season for all new things: new school year, new fall cupcake flavors, new weather, new football games . . . we thought it was also the perfect time for a new flower wall.
We've got two words for you: couch portraits. <3
Come in and sit for a bit while you enjoy a cupcake on our little pink couch. Be one of the first to post YOUR pic in front of the brand new dreamy backdrop.
We can't wait to see you, and we can't wait to serve you.