It's been 9 years! Nine years on August 21st since Oh My Cupcakes! baked and sold our first cupcake. The journey has been a long one and at the same, time has passed by in a blink.
We were the first cupcakery in all of South Dakota nine years ago, bringing you the first taste of all the splendor and deliciousness that cupcakes can be.
It's important to us to continue to be innovative. To create. To be the first to bring you new flavor experiences.
And that's why we are here. Europe. To learn and to see. To experience and to taste. To see what bakeries on this side of the pond are doing that bakeries in America haven't yet begun to do.
A few of our stops? London's famous Peggy Porschen Cakes, Cafe Elan, and the Paris/London experience named Laduree.
We would love to take you along with us on this journey. Certainly it is a feast for the eyes. And with my descriptions, I hope you'll feel so close you can almost taste all that we taste along the way. I've carefully packed you in my suitcase. Thanks for coming along for the journey!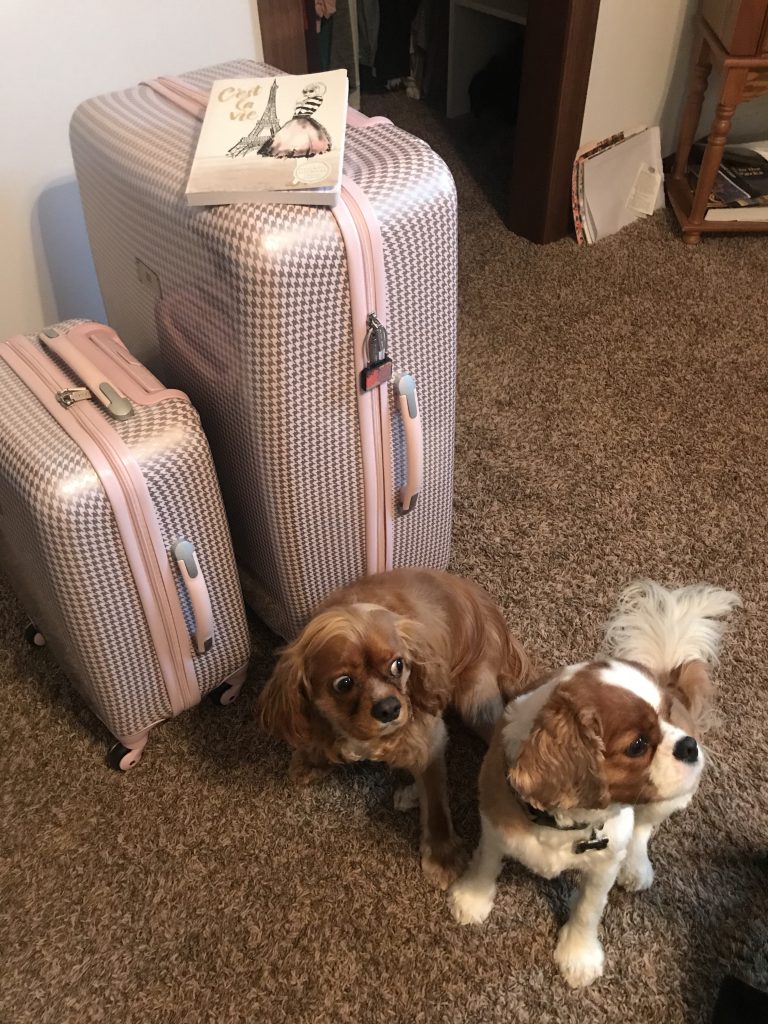 My puppies were scared that my suitcases meant I was leaving. They were right. :)
To perform a true, scientific experiment, it was imperative that we taste and savor our own Oh My Cupcakes! cupcakes prior to arriving in Europe. ???? Often, people ask me what my favorite cupcake is. While I can't name one specifically. This is a pretty good sampling of the ones I consistently reach for!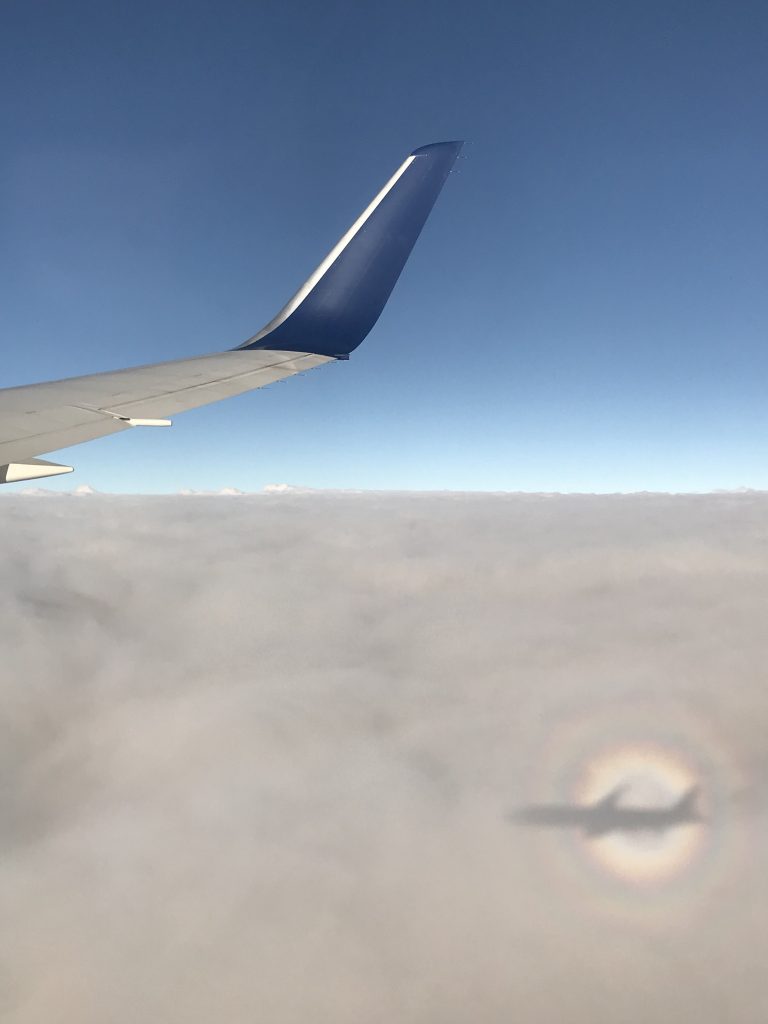 How incredible was this moment? The sun was rising as we arrived in London, and I happened to look out the window in time to see that the rising sun to the opposite side of the airplane had created a perfect prism and shadow of where we were at that moment in time. One moment in a lifetime, and I was lucky enough to capture it.!
Hello, England! It's nice to meet you.