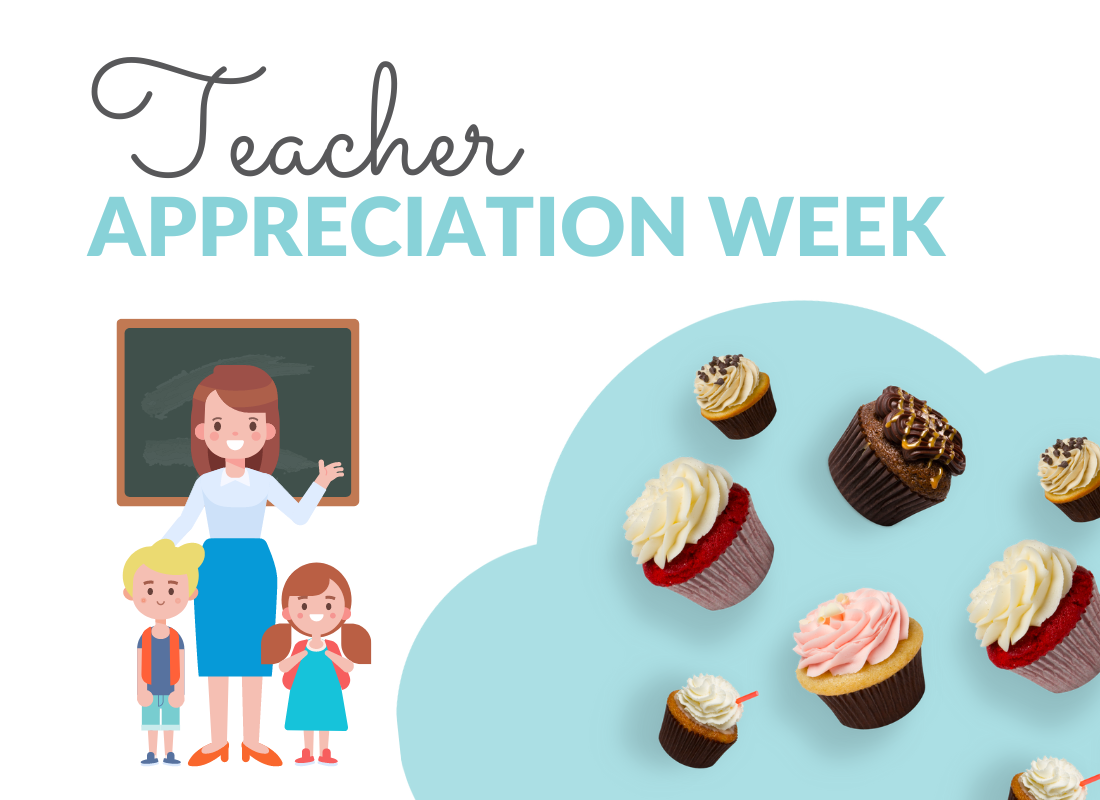 Teacher Appreciation Week (May 8-12, 2023)
Let's start with a little history lesson.
This week is Teacher Appreciation Week. In the 1980s, it changed from a day of recognition to a week, but I think it could turn into Teacher Appreciation Year. No matter what technology does, nothing replaces the heart that our teachers put into every day.
I wrote this poem several years ago. And each year when I reflect on it, it feels even more true, because of what our teachers must do (that list grows faster than a kindergartener!).
So take some time this week to say thanks to the teachers in your life (even those from years ago – remember we said we were starting with a history lesson here!). If it's a treat, a card or just a special moment to take them to the side and say, "Thank you for being you."
You Were Not a Good Teacher This Year
If you taught this past year, or the one before, or the ones before that, this is for you.
We've all been paying attention, and you were not a good teacher this year.
I know you brought work home and adapted to different styles of learning, and you were patient beyond what you've ever had to be before, but you weren't a good teacher this year.
You had tears over challenges with administration, challenges with coworkers, and situations in your personal life you tried to leave at home. You wiped those tears away as best you could before school or between classes or just as your students walked through the door. But even though you wiped away those tears so your students wouldn't see them, you weren't a good teacher this year.
"Good" is not what teaching is about.
You are a dedicated teacher. Your dedication shines through in every sleepless night and coffee-fueled morning. You are a passionate teacher, so passionate that it sometimes hurts. You are a resilient teacher, one who bent over backwards and turned yourself inside out like an overworked acrobat on their tenth show of the week.
You are a compassionate teacher. Your compassion comes fierce, it comes often, and it comes with an emotional price tag that's sometimes costs more than you've got in your bank account.
You weren't a "good" teacher, because good is an unreliable measuring device. Good measures nothing but comparison with others. Good is a scale without numbers and a ruler without notches. To work at being "good" is to work tirelessly without any indication of hitting the mark. Good is forever unattainable, tired, and joyless, and you are not a good teacher.
Dedicated. Passionate. Resilient. Compassionate. Those are words that describe the kind of teacher you were this year. After a year or two or three that were unlike any other, sometimes the best you could give was "I'm here, and I'm still breathing." But, because you kept showing up, so did your kids. And though you may never know the impact you had on them, I promise there were moments that made memories. And that is worth so, so much more than "good."
Have an exceptional summer. Have a low-key summer. Have a restful summer, and a refreshing summer, and a summer where you take a couple of moments and feel the sunshine on your face. You've earned every ray of warmth.
With blessings and gratitude,
All of us who were paying attention