Back to Words & Cupcakes
Washington Pavilion Partners with Oh My Cupcakes! to Refresh Sioux Falls Cafe
Melissa J. | 06.20.2023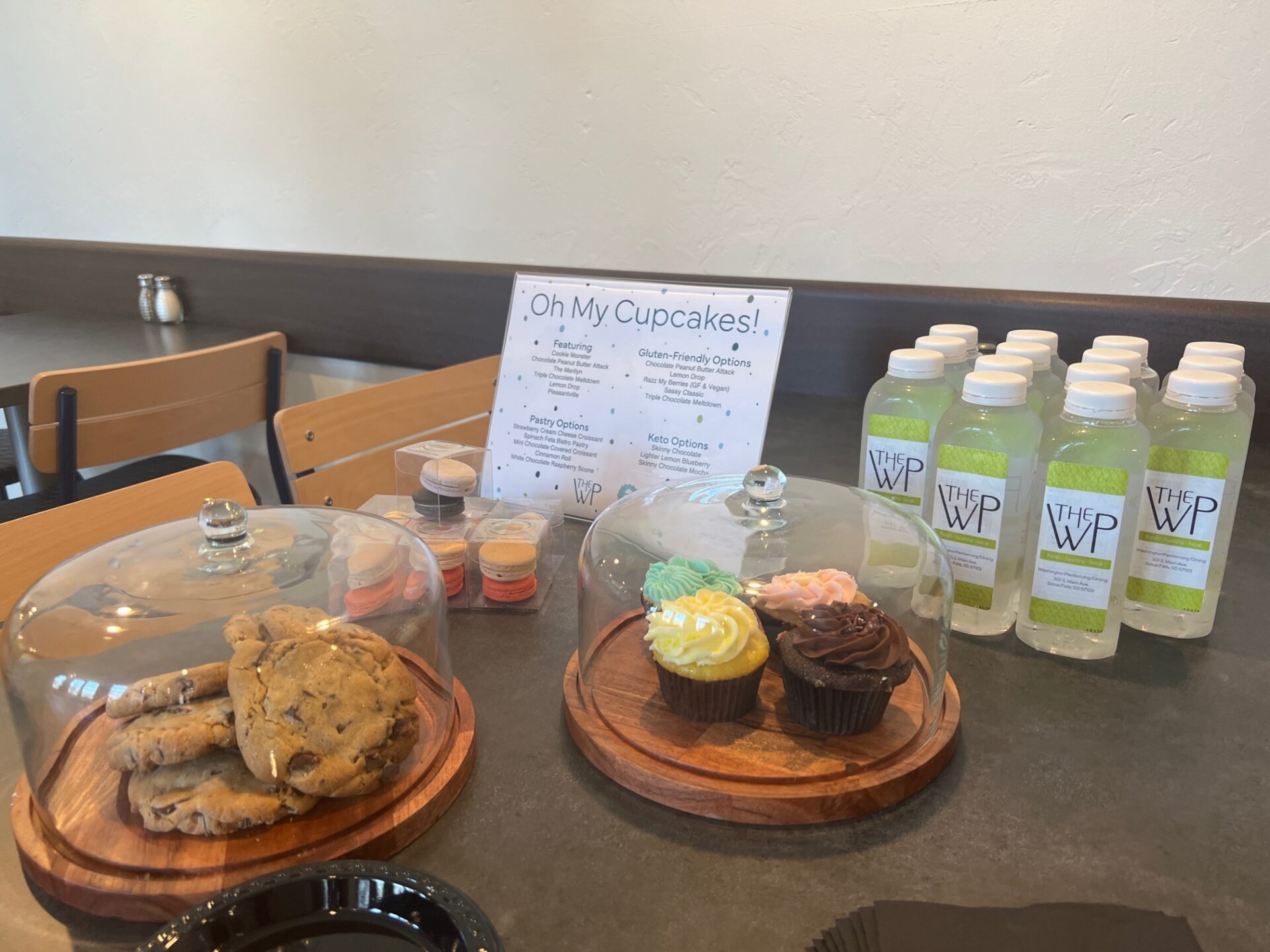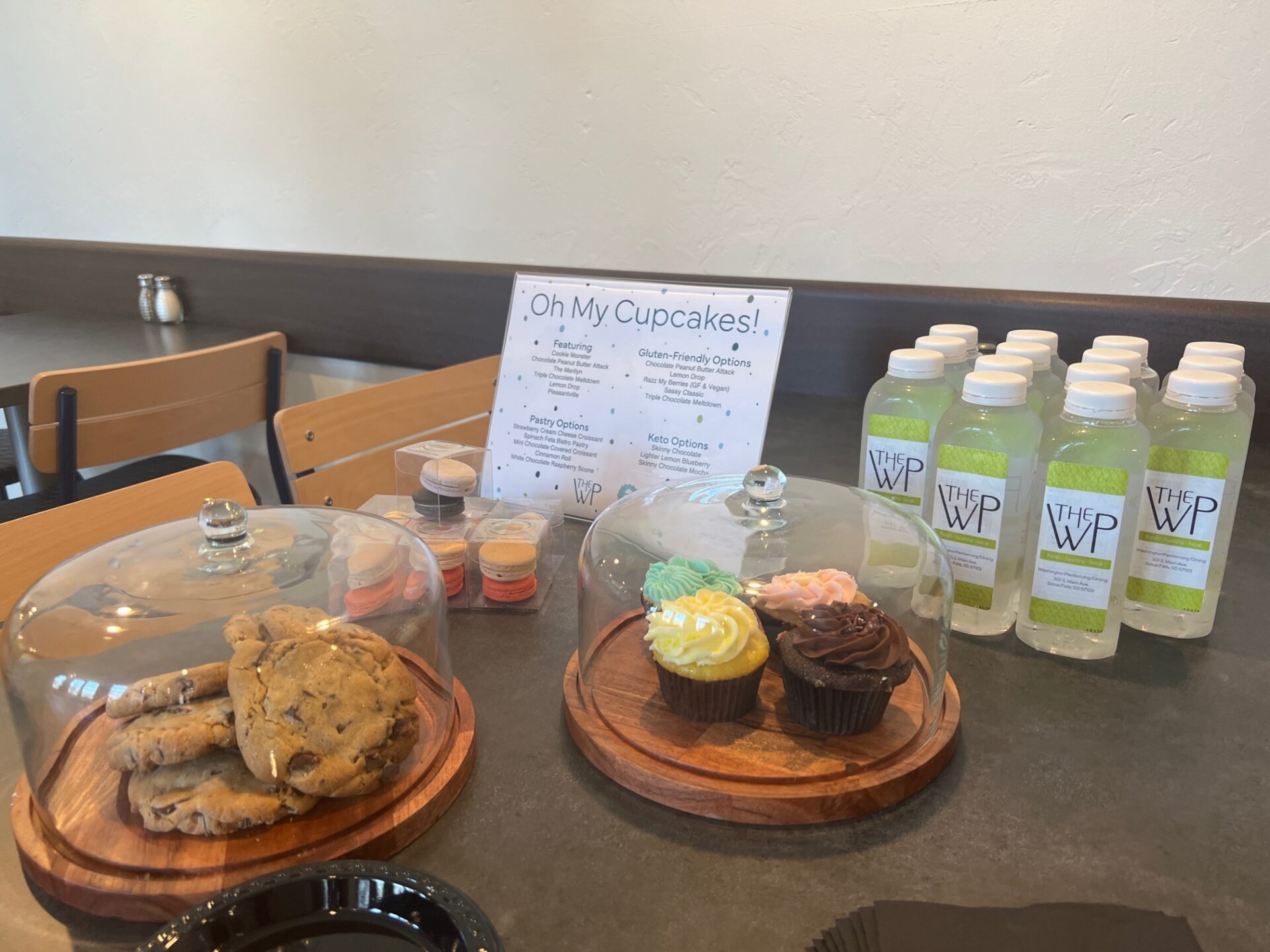 Story by Jodi Schwan, courtesy of SiouxFalls.Business.
The dining experience at the Washington Pavilion is about to get more fresh, healthy and local.
That's the goal of improvements to the building's on-site restaurant, which has been renamed from Leonardo's Cafe to The WP and is being redesigned to create more of a coffee shop/bistro atmosphere.
"New name, new look, new menu, new model," said Darrin Smith, president and CEO of Washington Pavilion Management Inc. "There will still be some made-to-order meals, but most of it will be sandwiches and salads that are made fresh daily."
The cafe had been closed briefly for what Smith called cosmetic renovations and reopened today [June 20, 2023].
"The first thing we wanted to look at was overhauling the menu and having it fit with our audience: young families, downtown crowd," Smith said. "It's going to be bright and opening and inviting and very modern-looking."
For the first time, the Pavilion will offer a breakfast menu with a breakfast burrito, breakfast sandwich, French toast sticks and pastries.
The lunch menu includes wraps, salads, sandwiches and the soup-and-salad bar, with new additions such as a Muenster quesadilla and a bacon, peanut butter and jam sandwich. Local partners include Oh My Cupcakes, Monday Macarons and The Source coffee.
There's also a kids menu and grab-and-go options. Online ordering also is available now through the Pavilion's website and QR codes throughout the building. To order and see the full menu, click here. 
"Our excitement levels are through the roof for this day," said Cameron Ostrom, director of sales and administration, calling it "a great change to the space."
Longer term, the Pavilion plans to renovate the kitchen later this year and reconfigure the flow through the space. Once work on the roof is done, the hope is to add a playground outside the cafe to complement the sand pit.
"We have a large, concrete patio, and we're going to put tables and chairs out there," Smith said. "And then we'll have (another) outdoor eating area along Main."
Hours are 9 a.m. to 3 p.m. Monday through Saturday. To celebrate the renovation, The WP is offering a free 12-ounce coffee this week when customers order and mention the rebrand.