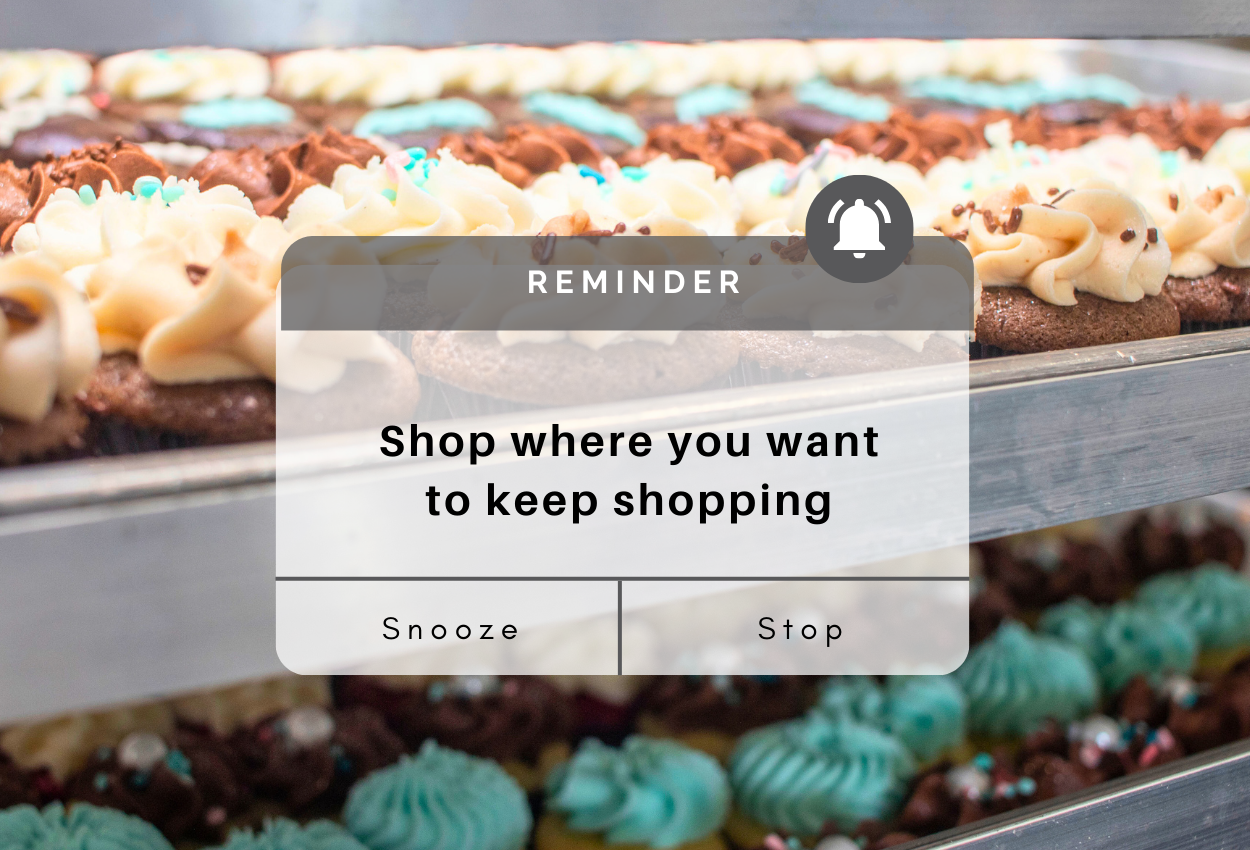 I've started this message over and over again. I tried to get fancy and funny and tried to think of a clever way to remind you about Small Business Saturday (and before that, Black Friday) this weekend.
But the truth is: I'm fresh out of "clever" and leaning more towards,
"Hey ya'll, your neighbors need you this week."
I know you're scrolling through the socials and you're being bombarded with the "best deals" and the "not-to-be-missed" offers. Don't get me wrong, I'm really excited about some of those, and I know our retail neighbors are, too.
But more importantly, your local retail friends are busy straightening our shelves this week, tidying up our displays, and preparing our stores for your arrival. You may have noticed some of us talking about it in the news this week.
You're our Guest of Honor every day. But especially in November, your neighborhood retail friends want to give you plenty of reasons to come into our stores instead of clicking "add to cart" on some national or international site.
For some, there's a special offer we are hoping to extend to you or a special item we are excited to show you because we know you will love it.
For others, we're hoping you'll come in because we've donated to your silent auctions and your fundraisers and we hope in return, you'll see the value in shopping local.
For still others, they're hoping you come in because if this season doesn't end strong, there could very well be a "for lease" sign in their darkened shop windows next year.
The point is: Your local retail friends LOVE seeing you and we love serving you. And this season, each one of us is hoping that whatever holiday dollars you choose to spend, you'll consider spending them within your own area code.
Come see us this Friday and Saturday. You'll find delicious treats, a respite from the craziness, and (yes) some incredible deals.
But more importantly? You'll find the smiles, the familiar faces, and the legendary guest service you're used to enjoying when you come into our shops.
With blessings and gratitude,