Back to Words & Cupcakes
We Have Holiday Fun In-Store For Black Friday and Small Business Saturday 
Melissa J. | 11.18.2022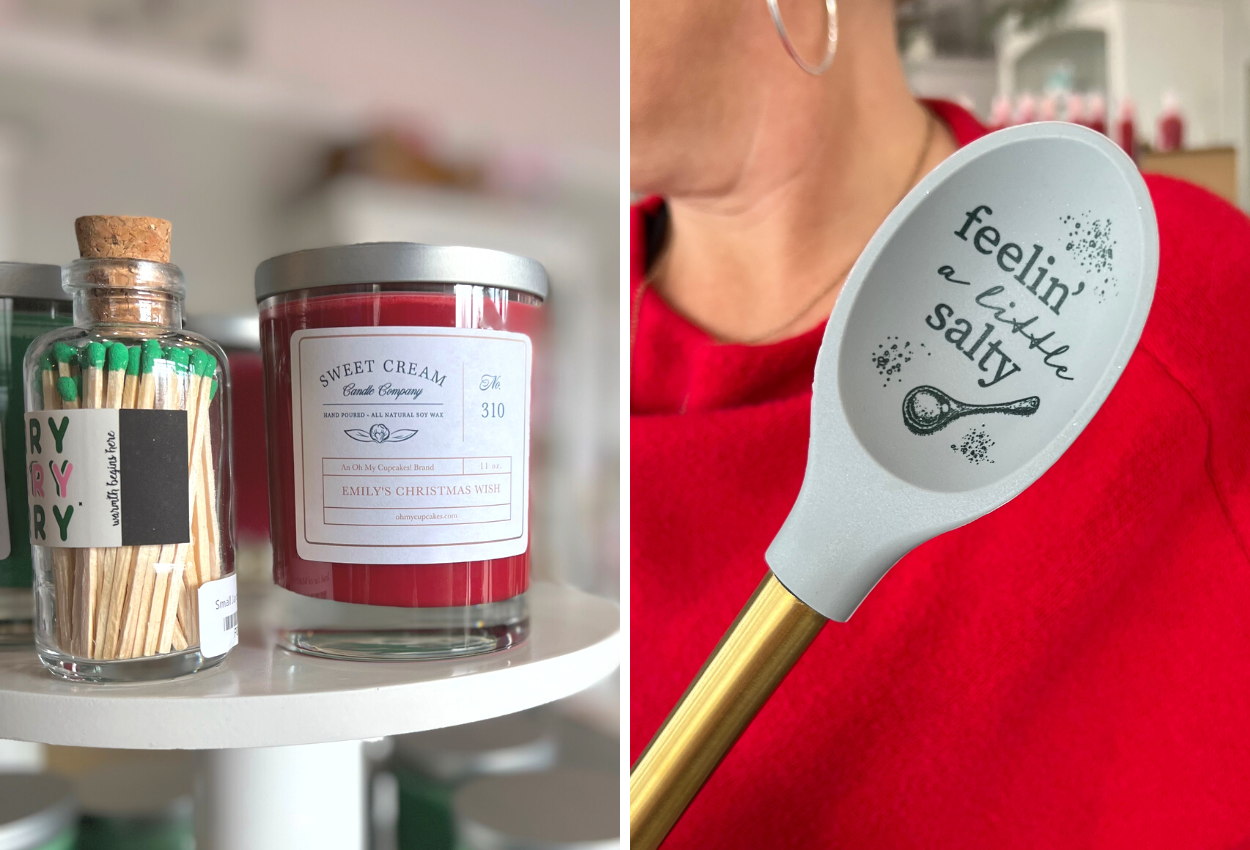 The shopping days immediately following Thanksgiving are make or break for small businesses everywhere, and Oh My Cupcakes! is no different. We rely on you and your loyalty.
For Black Friday and Small Business Saturday this year, we've curated a great selection of journals, small gifts, and kitchen items so that you can find *just* what you're looking for while you're in enjoying your favorite cupcakes and holiday merriment.
Surprise Boxes
This little mystery packages come in two price points:
Each box will contain our favorite items worth *at least* what you spent on the surprise. One lucky customer will find a $25 Oh My Cupcakes! gift card hidden inside.
Cupcake Tokens
We sell our bundles of Cupcake Tokens all year, but we're making things a little sweeter for the big weekend.
Each token can be exchanged at one of our Sioux Falls locations for any Standard cupcake available that day. Our bundles are $24 and come with 6 tokens. These are great options for teacher or neighbor gifts, or stocking stuffers.
On Black Friday and Small Business Saturday only, get a FREE bonus token (7 total!) when you buy a bundle for use at a later time.
Gift Cards
Gift cards are a great way to go when you want to treat someone during the holidays, but know they'll already be surrounded by an abundance of sweets.
On Black Friday and Small Business Saturday, get $5 in Oh My Cupcakes! Cash to use in the new year when you buy $25 in gift cards.
Discounts
As you know, we carry more than cupcakes in our shops. During Black Friday and Small Business Saturday, enjoy:
We're excited to see you! We will be open 8 a.m. to 6 p.m. both Friday, Nov. 25 and Saturday, Nov. 26.